We understand that your Rolex masterpiece requires timely care and upkeep. We accept watches for servicing that are looked after by authorized Rolex watchmakers and technicians.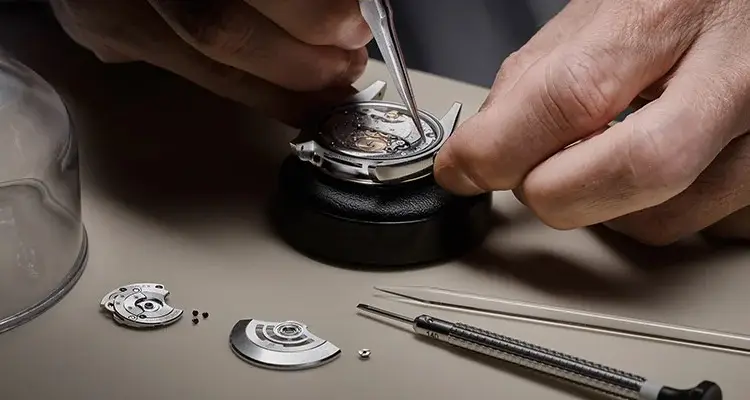 Cooke and Kelvey articles are made from 92.5% sterling silver.
Maintenance of Silverware
For dinning sets-Use a mild detergent and softly rub the surface with your hand or a soft sponge to clean the tarnished surface. Never use a corrosive or abrasive product. Promptly dry with a soft cloth.
For other silverware decorative pieces and jewelry, use the Cooke and Kelvey silver polishing cloth and silver polish. The cloth helps to remove all the dirt accumulated on the surface.
You may bring your silverware to the Cooke and Kelvey store. We provide complete polishing and restoration service of all Cooke & Kelvey handcrafted products.
The French Enamel has always been a popular choice for jewelry designing since ages. Enameling is an ancient technique of surface decoration creatively used to color jewelry. Cooke and Kelvey uses this century old technique to create distinct jewelry artefacts. The primary concept behind enameling always had a close association with goldsmiths and silversmiths.
Cooke & Kelvey takes pride in carrying this bygone art and implementing it to the beautifully crafted artefacts.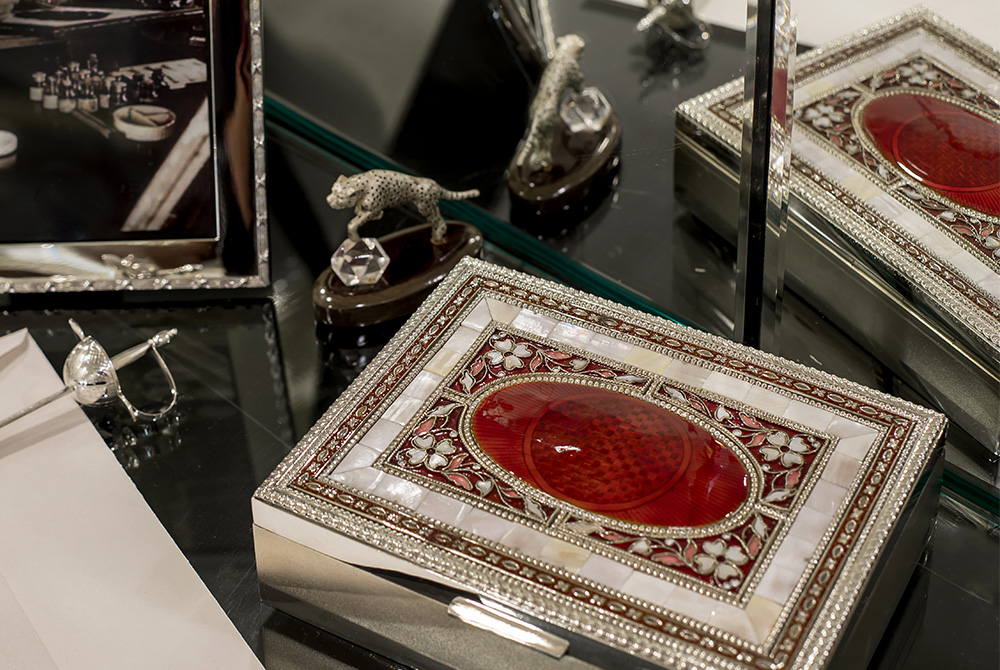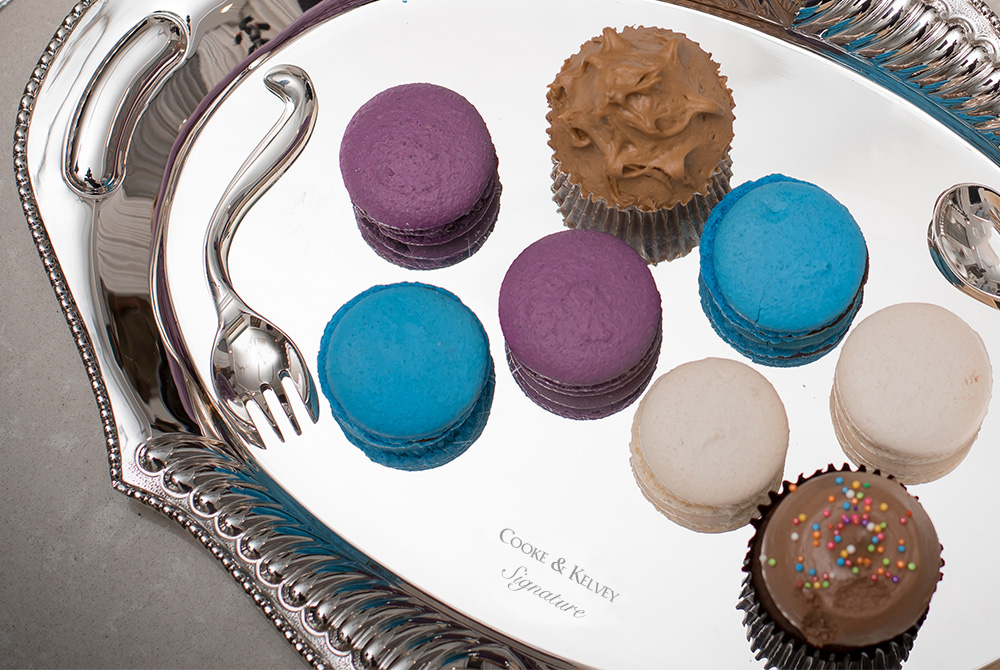 We provide etching to engrave names or message & add a personal touch to your silverware. It is done by hand on the surface of your silverware by trained artisans.